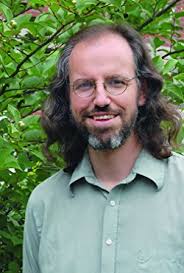 UNIVERSALISM AT HOPEDALE
"Theologies of Universal Salvation"
Dan McKanan
Ralph Waldo Emerson / Unitarian Universalist Association Senior Lecturer in Divinity at Harvard Divinity School
Hopedale was founded in 1841 as a utopian community inspired by Christian Socialism, Christian Non-Resistance and universal salvation. This presentation will explore the Univeralist theology of Hopedale's visionary founder, the Reverend Adin Ballou, and what it can mean for us today.
This lecture is free and open to the public. Local historians, Linda Hixon and Suzan Ciaramicoli, will participate in a panel discussion following the lecture.
Date/Time
Date(s) - Mar 5, 2020
7:00 pm - 9:00 pm
Location
Hopedale Unitarian Parish